Romanian Academy

The Publishing House of the Romanian Academy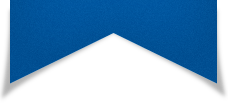 ACTA ENDOCRINOLOGICA (BUC)
The International Journal of Romanian Society of Endocrinology / Registered in 1938
in Web of Science Master Journal List
Acta Endocrinologica(Bucharest) is live in PubMed Central

Endocrine Care

Tanase DM, Vulpoi C, Ionescu SD, Ouatu A, Ambarus V, Arsenescu-Georgescu C

Effects of Subclinical and Overt Primary Hypothyroidism on the Cardiac Function and their Reversibility under Treatment Using Tissue Doppler Echocardiography

Acta Endo (Buc) 2014 10(4): 640-654 doi: 10.4183/aeb.2014.640

Abstract

Background. The modifications of blood pressure and lipid metabolism, the decrease of heart contractility and the increase of systemic vascular resistance that accompany hypothyroidism are caused by the decreased action of thyroid hormones. Objective. The purpose of this study is to evaluate, using echocardiography, the changes of the heart functional parameters in patients with untreated thyroid dysfunctions. Pacients and Methods. Study group included 348 patients for an evaluation of cardiovascular and thyroid status. The control of the thyroid condition was conducted using measurements of the FT3, FT4 and TSH levels, echocardiographic measurements defining the parameters of the function of the left ventricle. Results. The study group was divided into subclinical hypothyroidism (SH, 75 cases), overt hypothyroidism (OH, 123 patients) and normal thyroid function (C, 150 patients). TSH values decreased (from 5.8±15 mUI/L to 2.28±0.63 mUI/L in SH and from 20.23±17.33 mUI/L to 4.24±0.24 mUI/L in OH) after one year of treatment while fT4 and fT3 increased. The parameters obtained revealed significant decreases of the E/A ratio in both groups with hypothyroidism. The isovolumetric relaxation time was significantly higher in SH and OH as compared to the control group (C: 112.50±35.45 msec, SH: 118.75±16.52 msec p<0.05, OH: 130±41.83 msec p<0.001). In addition, the tissue Doppler revealed significant decreases of the E'/A' ratio, measured septally and laterally in the group with overt and subclinical hypothyroidism. Conclusion. In hypothyroidism the systolic and predominantly diastolic function of the left ventricle are impaired. These dysfunctions are reversible under L-T4 substitutive treatment.

Case Report

Erem C, Civan N

Extensive cerebral calcification and pulmonary bullae in a patient with Ehlers-Danols syndrome

Acta Endo (Buc) 2012 8(4): 645-650 doi: 10.4183/aeb.2012.645

Abstract

We describe a Turkish woman with the association of classical cutaneous features of EDS, extensive cerebral calcification and multiple emphysematous bullae. A 20-year-old woman with a 8-year history of EDS with mild chronic lung disease presented with headache. Physical examination revealed fragility and hyperelasticity of the skin and hypermobility of the joints. A chest computed tomography (CT) showed bilateral paraseptal emphysematous areas and bilateral bullous disease. A cranial CT revealed bilateral extensive calcifications in the cerebral and cerebellar hemispheres and basal ganglia with periventricular and subcortical white matter. Cerebral calcification should be carefully searched for using MRI in patients with EDS and neurological symptoms, such as headache.

Images in Endocrinology

Niculescu DA, Dumitrascu A

Endemic Goiter from the Carpathians

Acta Endo (Buc) 2013 9(4): 645-646 doi: 10.4183/aeb.2013.645

Notes & Comments

Ladea M, Exergian AM, Barbu CM

Dyslipidemia in Psychiatric Ptients with Schizophrenia, Treated with Antipsychotics

Acta Endo (Buc) 2013 9(4): 647-653 doi: 10.4183/aeb.2013.647

Abstract

Background. Psychiatric patients with schizophrenia present a higher risk for dyslipidemia than other categories. Aim. To evaluate the values of glucose, triglycerides, cholesterol and total lipids in patients with schizophrenia, who received typical or atypical antipsychotics. Demographic characteristics were also collected. Subjects and methods. This observational, retrospective cohort study included 54 inpatients diagnosed with schizophrenia who were observed during a period of one year. Glucose, triglycerides, cholesterol and total lipids were monitored after 6 and 12 months. We selected patients who were not on hypolipemiant treatment, for various reasons, in order to better evaluate the impact of antipsychotic medication. Results. The majority of patients were male (93% ). The mean age of the patients was of 38, and 87% of them were living in urban areas. Analyzing the mean values of glycemia, cholesterol, triglycerides and total lipids under different types of antipsychotics, higher values of these constants were observed in patients who received olanzapine and risperidone treatment, but with no significant correlations. Conclusion. Patients with schizophrenia naturally shown an increased risk for dyslipidemia, partially due to poor diet and sedentary lifestyle, and these conditions may be exacerbated by antipsychotic medication.

Images in Endocrinology

Niculescu L, Datu C, Basca I

Left fallopian tube descending in a left hemiscrotum

Acta Endo (Buc) 2012 8(4): 651-652 doi: 10.4183/aeb.2012.651

Notes & Comments

Uguz A, Unalp O V, Yeniay L, Farajov R, Yoldas T,Sezer T O, Ipek N Y, Nart D, Yilmaz F, Sozbilen M, Coker A

Factors CD10, cytokeratin 19 and staging-grading systems in predicting the prognosis of pancreatic neuroendocrine tumors (PNET)

Acta Endo (Buc) 2012 8(4): 653-666 doi: 10.4183/aeb.2012.653

Abstract

Objective. This study was undertaken to examine prognostic factors in patients with pancreatic neuroendocrine tumors (PNET) undergoing surgical treatment to evaluate the prognostic value of recently introduced immunohistochemical staining methods of CD10 and cytokeratin 19. Materials and Methods. Tumors were classified on the basis of 2004 WHO Classification Guidelines and European Neuroendocrine Tumor\r\nSociety (ENETS) grading system. Immunohistochemical staining with Ki- 67, CD10 and cytokeratin 19 was performed. Results. A total of 36 patients with a mean age of 53.7 ? 12.0 years were included. Overall, 33 patients had a long-term follow-up with 10 patients (30.3%) experiencing recurrence. Seven\r\npatients (21.1%) died. Clinical parameters that were associated with recurrence included liver metastasis at the time of surgery and extra-pancreatic invasion (p < 0.005). Positive surgical margins, extra-pancreatic invasion, and multi-focal disease were associated with reduced survival (p < 0.05). In addition, there was an association between\r\nsurvival and WHO 2004 classification (p < 0.05).\r\nConclusions. Although vascular and peripancreatic invasion showed increased risk of recurrence, they were unrelated to survival. Of the histopathological examinations, Ki-67\r\nand mitotic activity showed a correlation with both recurrence and survival, while immunohistochemical\r\nstaining with cytokeratin 19 and CD 10 did not provide adequate prognostic information.

Editorial

Matulevicius V

Male Reproductive Capacity, Evaluated by Testis Volume, Sperm Quality and Reproductive Hormones as an Ehnic Characteristic of the Population

Acta Endo (Buc) 2014 10(4): 655-664 doi: 10.4183/aeb.2014.655

Abstract

Lithuanian's male sperm quality was found to be much better as compared with other centres. The highest values of Kaunas young males were observed in total testicular volume, total sperm count, estradiol and SHBG. Parameters much higher than in other centres were sperm volume, normal morphology, sperm concentration, total motility, level of inhibin B and LH. These parameters are important for overall reproductive capacity of Lithuanians. Sperm quality and high spermatogenesis regulating hormone concentration may be considered as ethnic sign of reproductive capacity of a population.

Actualities in medicine

Galoiu S

Discrimination of the Benign from Malignant Thyroid Nodules

Acta Endo (Buc) 2013 9(4): 655-656 doi: 10.4183/aeb.2013.655

Book Review

Dordea Leonte LE

Fetology. Diagnosis and Management of the Fetal Patient

Acta Endo (Buc) 2013 9(4): 657-657 doi: 10.4183/aeb.2013.657

Clinical review/Extensive clinical experience

Morariu VV, Mihali CV, Frentescu L, Bechet D, Budisan L, Mândrutiu I, Benga G

The Age-Dependence of the Red Blood Cell Water Permeability and its Physiological Relevance

Acta Endo (Buc) 2014 10(4): 665-670 doi: 10.4183/aeb.2014.665

Abstract

Developments in the understanding of the molecular basis of water permeability of the red blood cell (RBC) have taken place rapidly since the discovery in 1985 in Cluj- Napoca, Romania, by the group of Benga of a water channel protein (WCP), later called aquaporin 1 (AQP1), in the RBC membrane. However, the physiological role of AQP1 is not yet fully understood. Investigations of RBCs from human subjects of various ages could help shed light on this important issue. We present a short review of our studies on this topic that were published in less "visible" journals and books. The diffusional water permeability (Pd) of the RBC membrane has the lowest values in the newborns. Then Pd values are increasing in children, reaching at about 7 years a value that remains rather constant in young and mature subjects. The high permeability to water of the RBC membrane can be correlated at these ages with the ability to undertake a high level of physical activity. In elderly individuals (over 65 years) a further small, but statistically significant, increase in the diffusional water permeability of RBC was observed. In this case the higher RBC water permeability can be correlated with a requirement of the RBC membrane to favour the membrane undulations and the rapid entry or exit of solutes of molecular size greater than water, in conditions when the organism is less physically active, probably has lower metabolic rates and lower mean rates of blood circulation.