Romanian Academy

The Publishing House of the Romanian Academy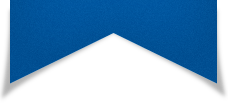 ACTA ENDOCRINOLOGICA (BUC)
The International Journal of Romanian Society of Endocrinology / Registered in 1938
in ISI Thomson Master Journal List

General Endocrinology

Idiz C, Aysan E, Elmas E, Bahadori F, Idiz UO

Effectiveness of Anethum Graveolens L. on Antioxidant Status, Thyroid Function and Histopathology

Acta Endo (Buc) 2018 14(4): 0-0 doi: 10.4183/aeb.2018.X

Abstract

Context. Anethum graveolens L. is used in the treatment of numerous diseases. But there is limited data about the Anethum graveolens efficiency in thyroid tissue. Objective. The aim of this study is to assess the functional and histopathological changes in thyroid tissues from rats treated with Anethum graveolens L. extract. Design. This is an experimental animal study and duration of the study was 30 days. Subjects and Metods. Twenty-eight female Wistar Albino rats were divided into four equal groups. A gavage of Anethum graveolens L. extract at 0, 50, 150 and 300 mg/ kg/day doses were given to the rats with 1 mL 0.9% NaCl, respectively, for 30 days. Blood was taken at day 0, 15 and 30. fT3, fT4, TSH values and antioxidant efficiency were observed. Also the thyroidectomy tissue was assessed histopathologically. Results. There is no difference observed in the fT3, fT4 and TSH values of groups 1, 2 and 3 at day 1, 15 and 30 (p>0.05); however, in group 4, TSH value decreased on days 15 and 30 when compared to day 1 and the other groups (p<0.05). Also the hypertrophy and follicular cell hyperplasia of the thyroid were significantly increased in group 4 (p<0.05). There is no difference in antioxidant efficiency in none of the groups (p>0.05). Conclusion. Anethum graveolens L. extract is effective on both the function and the histology of thyroid tissue but it has no effect on antioxidant status.

Letter to the Editor

Mihali CV, Petrescu CM, Ladasiu-Ciolacu FC, Mândrutiu I, Bechet D, Nistor T, Ardelean A, Benga G

Plasma Phenylalanine Determination By Quantitative Densitometry of Thin Layer Chromatograms and by High Performance Liquid Chromatography in Relation with Modern Management of Phenylketonuria

Acta Endo (Buc) 2018 14(4): 0-0 doi: 10.4183/aeb.2018.x

Abstract

Background. The modern management of phenylketonuria (PKU) consists of generalized newborn screening (NBS) for hyperphenylalaninemia (HPA), confirmation of HPA in children detected in the NBS, introduction of dietary treatment in the first weeks of life, followed by monitoring the treatment of PKU for decades to maintain phenylalaninemia within the limits that will not affect the brain. The present study aimed to evaluate the usefulness of two chromatographic methodologies for determination of plasma Phe level in the routine management of PKU: the two dimensional thin layer chromatography (2D - TLC) and the high performance liquid chromatography (HPLC) procedures, respectively. Material and Methods. Samples of blood from 23 children with HPA detected by neonatal screening or with confirmed PKU who received treatment by low-Phe diet were analyzed to estimate the plasma Phe level by the two chromatographic procedures. Results. In case of three subjects the very low concentrations of plasma Phe could not be detected by the 2D - TLC methodology, since the spot was not visible on the chromatogram. In four patients the differences between the values of plasma Phe determined by the two methodologies are not statistically significant, while in fifteen subjects the differences are highly statistically significant. This is due to the greater errors that appear in the case of 2D - TLC methodology. In the range of concentrations of plasma Phe higher than 360 μmol/L (which is the cut-off value for HPA), although in four cases there were statistically significant differences in the level of plasma Phe determined by the two methodologies, the value obtained by the 2D - TLC methodology was high enough to influence the decision of changing the diet so that HPA is kept under control. In addition, the intense spot of Phe on the 2D - TLC chromatogram may be detected even by un unexperienced laboratory specialist. Conclusion. The HPLC procedure for measurement of plasma Phe level is very suitable to be used in the routine management of PKU. The 2D - TLC procedure may be accompanied by relatively high errors; however, it detects patients with severe PKU.

General Endocrinology

Asadikaram G, Akbari H, Vakili S, Asiabanha M, Shahrokhi N, Savardashtaki A

The effects of Opium Addiction on Thyroid and Sex Hormones in Diabetic and Non-Diabetic Male and Female Rats

Acta Endo (Buc) 2018 14(4): 0-0 doi: 10.4183/aeb.2018.x

Abstract

Objective. Opium is a narcotic drug that is commonly abused. The prescription of pharmaceutical derivatives of opium is limited due to their possible harmful effects on the body's metabolism and tolerability by patients. The aim of the present study was to evaluate the effects of chronic opium consumption on some sexual and thyroid hormones in diabetic and non-diabetic male and female rats. Material and Methods. This experimental study was conducted on 56 Wistar rats. The animals were divided into diabetic addicted (DA), diabetic non-addicted (DNA), non-diabetic addicted (NDA) and non-diabetic non-addicted (NDNA) groups of male and female rats. Peripheral blood samples were collected to measure the thyroid and sex hormone levels. Student's t-test was used to compare the mean values of the hormones between two groups. Results. T3 serum level in male addicted groups significantly increased in comparison with non-addicted ones in both diabetic and non-diabetic groups. The testosterone level of male rats decreased due to the consumption of opium while it was significantly increased in diabetic and NDNA female rats in comparison with non-addicts. In DNA female animals, the mean level of 17-hydroxyprogesterone increased significantly compared with non-diabetic groups, however, it decreased in addicted females (diabetic and non-diabetic) in comparison with non-addicts. The level of DHEA-S increased significantly in diabetic and NDA male rats as compared with the non-addicted group. Conclusion. Opium affects the endocrine system in a sex-dependent manner, and opium could have different effects in diabetic and non-diabetic conditions.

Letter to the Editor

Atalay H, Boyuk B, Ates M, Guzel S, Celebi A, Ekizoglu I

Red Cell Distribution Width and Acute Complications of Diabetes

Acta Endo (Buc) 2018 14(4): 0-0 doi: 10.4183/aeb.2018.x

Abstract

Red cell distribution width (RDW) has been associated with type 2 diabetes (T2DM), however data in relation to diabetic ketoacidosis (DKA) and hyperglycemic hyperosmolar non-ketotic acidosis (HONK) remains unclear. The aim of this study was to evaluate the association between RDW, MCV, and RDW/MVC values and acute complications in T2DM. RDW was measured in 90 T2DM patients (30 DKA, 30 HONK and 30 T2DM without acute complications). Clinical variables were analyzed by One –Way ANOVA, Kruskal-wallis and Pearson analysis with SPSS software. Diagnostic screening tests and ROC curve analysis determined the cut-off point of MCV,RDW and RDW/ MCV values. DKA patients had higher levels of plasma glucose (524.20±201.43mg/dL, p<0.001), HbA1c (10.73±2.29%, p<0.001), osmotic pressure (310.32 mosm/L, p<0.001), RDW (14.61±1.75g/L, p<0.01), and the RDW/MCV ratio (0.17±0.04%, p<0.01), compared to HONK patients. RDW/MCV cut-off value was 0.15 with 90% sensitivity 50% specifity these values for only MCV were 76.67%-70%, for only RDW were 76.67%- 63.33% respectively. The area under curve values for the ability to reflect DKA for RDW and the RDW/MCV ratio were 0.708 and 0.766, respectively (p<0.001). RDW and RDW/MCV ratio were found associated with DKA and valuable in predicting DKA. However these parameters were not valuable in predicting HONK.

Clinical review/Extensive clinical experience

Gharib H

Does Iodine Cause Thyroid Cancer?

Acta Endo (Buc) 2018 14(4): 0-0 doi: 10.4183/aeb.2018.x

Endocrine Care

Arhire LI, Mihalache L, Padureanu SS, Nita O, Gherasim A, Constantinescu D, Preda C

Changes in Bone Mineral Parameters after Sleeve Gastrectomy Relationship with Ghrelin and Plasma Adipokin Levels

Acta Endo (Buc) 2018 14(4): 0-0 doi: 10.4183/aeb.2018.x

Abstract

Context. Metabolic surgery is currently the most efficient treatment for obesity, but concern is raised about the possible long-term nutritional side effects. Bone metabolism is often adversely affected after surgery, but literature data are contradictory. Objective. The aim of this study was to evaluate the evolution of bone mass parameters in the first year after laparoscopic sleeve gastrectomy in relation to anthropometric and body composition parameters and specific hormones of obesity. Design. We conducted a prospective study on patients with obesity that underwent metabolic surgery over a course of 18 months at our center, with a follow-up period of 12 months. Subjects and Methods. All patients underwent a complex preoperative assessment and were required to return for medical follow-up at 6 and 12 months after surgery. Each visit included anthropometric parameters, DEXA and determination of specific hormonal parameters. Results. We noticed a significant improvement in anthropometric and body composition parameters after surgery. The value of adiponectin presented a significant increase after surgery and leptin showed a significant decrease at 6 and 12 months postoperative; ghrelin level decreased postoperative compared to preoperative, but without statistical significance. We observed no reduction in BMD after surgery, but a significant improvement in BMC at 12 months after surgery compared to preoperative. Ghrelin negatively correlated to BMD preoperative. Conclusions. Despite the significant alterations in anthropometric, body composition and hormonal parameters, we found no negative effect on BMD and BMC in our study population.

General Endocrinology

Sayiner ZA, Okyar B, Kisacik B, Akarsu E, Özkaya M, Araz M

DPP-4 Inhibitors Increase the Incidence of Arthritis/Arthralgia but do Not Affect Autoimmunity

Acta Endo (Buc) 2018 14(4): 0-0 doi: 10.4183/aeb.2018.x

Abstract

Aims. In August 2015, FDA published a black box declaring that DPP-4 inhibitors may cause severe joint pains. The impact on autoimmunity marker positivity of these drugs has not been comprehensively evaluated. We compared the incidence of arthritis/arthralgia in patients with T2DM who were using DPP-4 inhibitors and patients who were not using. Methods. 93 DPP-4 inhibitor users and 107 nonusers were included into the study. Arthritis/arthralgia were found in 41 of 93 (44.1%) DPP-4 inhibitor users and in 19 of 107 (17.8%) non-users (p<0.05). Results. No any inflammatory condition with screening was identified in 27 of 41 (65.9%) patients in DPP-4 inhibitor user group and in 13 of 19 (68.4%) patients in non-user group (p>0.05). After adjusting for gender the incidence for arthritis/arthralgia was significantly increased in the DPP-4 inhibitor user group (p value for any DPPinhibitor <0.05). There was 3.77 times increased risk for arthritis/arthralgia in the DPP-4 inhibitor using group (p value= 0.001) and this risk increases 2.43 times for each year of DPP-4 inhibitor usage. Conclusions. Arthritis/arthralgia were more common among T2DM patients who were using DPP-4 inhibitors compared to non-users, but the seropositivity did not differ between DPP-4 inhibitor users and non-users.

Perspectives

Cvasciuc IT, Ismail W, Lansdown M

Primary Hyperparathyroidism - Strategy for Multigland Disease in the Era of SPECT-CT

Acta Endo (Buc) 2017 13(1): 1-6 doi: 10.4183/aeb.2017.1

Abstract

Purpose. To re-examine our clinical practice and review strategy for treatment of primary hyperparathyroidism in patients with multigland disease. Methods. Retrospective analysis of 121 consecutive primary hyperparathyroidism (PHPT) patients who underwent surgery in a tertiary center between January 2010 and December 2014. Results. Of 121 patients with PHPT 87% had single gland adenoma (SGD) and 13% had multigland disease (MGD). The overall cure rate was 95.86%. MGD was more frequent in younger persons (<40y)(50% vs. 13.2%). All patients had SPECT-CT (Single Proton Emission Computerized Tomography) with 28% being SPECT-CT negative. Patients with MGD had a higher rate of persistent disease (13.33% vs. 2.83%). Specimen weight was <600mg in 75% of MGD patients. 67% of SPECT-CT negative patients had mild hypercalcemia (Calcium <2.75 mmol/L) which was more frequent in MGD patients (43% vs. 19%). Conclusions. MGD patients were more likely SPECT-CT negative (40% vs. 25.4%) and benefit from bilateral neck exploration (BNE) (74%). However, most SPECT-CT negative patients still have a single adenoma. In our series MGD was more frequent in younger patients, more likely SPECT-CT negative, often associated with mild hypercalcemia and had a higher persistence rate than SGD. BNE is the operation of choice in young, SPECT-CT negative patients. If ultrasound parathyroids suggests a single large adenoma, minimally invasive parathyroidectomy with intraoperative PTH monitoring can be considered.

Perspectives

Badulescu CI, Marlowe RJ, Piciu A, Buiga R, Barbos O, Bejinariu NI, Chereches G, Barbus E, Bonci EA , Piciu D

Circulating Tumor Cells in Minimally Invasive Follicular Thyroid Carcinoma and Benign Thyroid Tumors with a Follicular Pattern: Pilot Experience

Acta Endo (Buc) 2018 14(1): 1-10 doi: 10.4183/aeb.2018.1

Abstract

Purpose. Minimally invasive follicular thyroid carcinomas (MIFCs) are uncommon; literature offers limited guidance on their natural history and management. Starting January 2015 we measured circulating tumor cells (CTCs) in patients with MIFC (n=22) or benign thyroid tumors with follicular features (n=4). Methods. In a retrospective analysis, we assessed detectability of and serial changes in CTC, compared demographic/clinical differences between CTC-positive versus CTC-negative subgroups using Student's t-test, and examined correlations between CTC status and serum thyroglobulin using Spearman's test. CTCs were quantitated via immunomagnetic separation/microscopic inspection. Results. Thirteen patients (50%: 12/22 MIFC, 1/4 benign tumor) were initially CTC-positive; 3 remained CTC-positive in ≥1 subsequent measurement. CTC-positive patients had larger tumors and more frequent multifocality and vascular invasion versus CTC-negative patients (n=13). However, no tested variable differed significantly between the subgroups. After 17.2±10.5 months, neither subgroup showed evidence of disease. Significant correlation was absent (p ≥ 0.263) between CTC and Tg negativity (r = 0.243; n=13 evaluable) or initial CTC positivity and Tg positivity (r = -0.418; n=9 evaluable). Conclusions. In the studied settings, CTC measurement is feasible, has unclear clinical/outcome implications, but may provide different information versus thyroglobulin testing. Lengthier assessment is warranted in larger series.

General Endocrinology

Guja C, Dumitrascu A, Boscaiu V, Baciu A, Debretin M, Pavel A

Choroid plexus - pineal gland correlations. Medical anthropology - computed tomography studies. Intracranial physiological calcification

Acta Endo (Buc) 2005 1(1): 1-18 doi: 10.4183/aeb.2005.1

Abstract References

OBJECTIVES: This study was carried out on 1290 patients, whose choroids plexus and pineal gland were examined on computed tomography. Aim: To check the correspondence between the choroid plexuses and the pineal gland calcifications along age groups and sex; and the connections between these calcifications and associated pathology.\r\nMATERIALS AND METHODS: The study group consisted of patients of both sexes, within six age intervals.\r\nRESULTS: In order to classify the calcification variants, eight types of combinations were ordered and can be seen in CT: two refer to extreme variants: totally uncalcified (type 1) and totally calcified (type 8); bilateral, symmetrical variants (types 4 and 5); the other four types include the asymmetrical calcifications (2, 3, 6 and 7). After the anthropological study the results demonstrate that there are significant differences between calcification of the choroids plexus and those of the pineal gland with the two sexes, on age groups and pathological ground. For type 1-totally uncalcified the maximum frequency is around 70% with ages under 19. For type 8 - totally calcified, bilateral, the maximum frequency is around 50% with age groups 48-59 and 60-71. For type 4 - calcification only of choroid plexus, one finds a continuous increase from about 10% at the first age group to about 25% at the last group, while for type 5- calcification only of the pineal gland the frequency is 10%&#8722;20%. We started from the hypothesis that the presence of these calcifications is physiological, and has an active adaptative metabolic part depending on many factors, among which the individual constitutional ground is also present.\r\nCONCLUSIONS: The age is not the main cause of the calcification types, but a process of adaptative-reactive variability of interface type, playing an integrating mediating part.

1. Guja C, Dumitrascu A, Boscaiu V, Baciu A. Studii de antropologie medicala privind calcificarea fiziologica intracraniana (I). Infomedica 2003; 117(11): 40-47.

2. Guja C. (ed.), Aurele corpurilor. Interfete cu cosmosul, Vol. I, Editura Polirom, Iasi, 2000:137&#8722;140, 160&#8722;175.

3. Norman RJ. Physicochemical Anthropology, Part. II, Comparative Morphology and Behavior. London: S.Karger, 110&#8722;119, 136, 184&#8722;187.

4. Kandel ER, Schwartz JH, Jessell TM. Principles of Neural Science (Third Edition). Appleton and Lange, 1991:191, 303, 1050&#8722;1051, 1053, 1059.

5. Zagrean L., Neurostiinte. Bucuresti, Editura Universitara ?Carol Davila?, 2002: 227-232.

6. Milcu SM. Tratat de endocrinologie clinica, Vol. I. Bucuresti: Editura Academiei Rom?ne, 1992: 446&#8722;460, 527&#8722;577.

7. Lange S, Grume Th, Kluge W, Ringel K, Meese W. Cerebral and Spinal Computed Tomography (Second Revised and Enlarged Edition). Schering AG, West Germany, 1989.

8. Danaila L, Golu M, Tratat de neuropsihologie, Vol. I. Bucuresti: Editura Medicala, 2000: 526&#8722;541.

9. Zhang S, Janciauskiene S. Multi-functional capability of proteins: &#945;1-antichymotrypsin and the correlation with Alzheimer?s disease. Journal of Alzheimer?s Disease 2002; 4(2): 115.

10. Anthony SG, Schipper HM, Tavares R, Hovanesian V, Cortez SC, Stopa EG, Johanson CE. Stress Protein Expression in the Alzheimer-Diseased Choroid Plexus.. Journal of Alzheimer?s Disease 2003; 5(3):171.

11. Kodaka T, Mori R, Debari K, Yamada M. Scanning Electron Microscopy and Electron Probe Microanalysis Studies of Human Pineal Concretions, J. Electron Microsc 43(5): 307-317.

12. Restian A. Diagnosticul medical, Edit. Athena, 1998:150&#8722;167.

13. Agresti A. Categorical Data Analysis. New York: J. Wiley & Sons, 1997.

14. Poenaru S. Les regulations neuroendocriniennes. Edit.Sandoz, 1983.

15. Stanciulescu T, Manu D. Metamorfozele luminii. Biofotonica, ?tiin?a complexitatii. Iasi: Edit. Performantica, 2001.

16. Coculescu M, Humoral Markers of Neuroendocrine Tumors: Utility in Diagnosis and Therapy, Abstrat Book - 2nd Regional ISPNE Congress, June 6-8, 2002, Parliament Palace, Bucharest.