Romanian Academy

The Publishing House of the Romanian Academy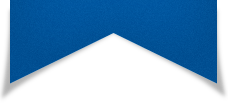 ACTA ENDOCRINOLOGICA (BUC)
The International Journal of Romanian Society of Endocrinology / Registered in 1938
in ISI Thomson Master Journal List

General Endocrinology

Gu PY, Kang DM, Wang WD, Chen Y, Zhao ZH, Zheng H, Ye SD

Serum Oteocalcin Level is Independently Associated with the Carotid Intima-Media Thickness in Men with Type 2 Diabetes Mellitus

Acta Endo (Buc) 2014 10(4): 559-569 doi: 10.4183/aeb.2014.559

Abstract

The role of osteocalcin in atherogenesis is unclear. We investigated the association between osteocalcin and carotid atherosclerosis in Chinese middle-aged and elderly male adults and further determined whether osteocalcin is independently associated with the carotid intima-media thickness (CIMT) in hyperglycemia subgroups. Subjects and methods. A total of 84 male participants (mean age, 59.13 years) were enrolled in groups of normal glucose tolerance (NGT), impaired glucose tolerance (IGT) and type 2 diabetes mellitus (T2DM) according to the oral glucose tolerance test. A standard interview, anthropometric measurements and laboratory analyses were performed for each participant. Bilateral carotid intima–media thicknesses (CIMT) were measured using ultrasonography. The circulating osteocalcin was measured using quantitative enzyme immunoassay. Results. Both IGT and newly diagnosed T2DM groups had significantly lower osteocalcin levels compared with the NGT group (5.01 ± 0.68 μg/L, and 6.173 ± 0.68 ng/mL vs. 11.55 ± 0.57 μg/L, respectively). Multivariate linear stepwise regression analysis demonstrated that waisthip ratio(WHR) (standardized β = -0.408, P = 0.000), 2 hour plasma glucose after glucose load, (PPG) (standardized β = -0.235, P = 0.025), homeostasis model of assessment for insulin resistance index(HOMA-IR) (standardized β = -0.287, P = 0.004), and Glycosylated haemoglobin (HbA1c) (standardized β = -0.250, P = 0.015) were independently and inversely associated with serum osteocalcin in hyperglycemia subgroups; PPG(standardized β = -0.476, P = 0.015), osteocalcin(standardized β = -0.486, P = 0.001) were negatively associated with CIMT, while TG (standardized β = 0.647, P = 0.000) was positively associated with CIMT in T2DM. Conclusion. These results showed that osteocalcin is independently associated with carotid atherosclerosis in men with T2DM. It is tempting to suggest that osteocalcin may be implicated atherosclerosis.

Case Report

Koroglu BK, Aksu O, Ersoy IH, Ciris IM, Ermis F, Tamer MN

Incidental Thyroid Papillary Microcarcinoma in a Patient with Graves' Ophthalmopathy

Acta Endo (Buc) 2011 7(4): 561-564 doi: 10.4183/aeb.2011.561

Abstract

Thyroid carcinomas associated with Graves? ophthalmopathy had been described in the literature, before. The rate of this coincidence is 1.1% - 7.1%. Papillary carcinoma is more common than thyroid cancer in Graves? disease. Herein, we present a 37-year-old male Graves? disease patient with thyroid papillary carcinoma.

Book Review

Niculescu DA

Guidelines for diagnosis in endocrine pathology

Acta Endo (Buc) 2009 5(4): 561-561 doi: 10.4183/aeb.2009.561

Book Review

Baculescu N

Yen and Jaffe's Reproductive Endocrinology: Physiology, Pathophysiology, and Clinical Management

Acta Endo (Buc) 2009 5(4): 562-562 doi: 10.4183/aeb.2009.562

General Endocrinology

Sarac F, Berdelli A, Atan M, Yilmaz C, Ak?i?ek F

Polymorphisms in heterozygous and homozygous perilipin gene, C.113T>C and C.1119C>T, are increased in obese women

Acta Endo (Buc) 2012 8(4): 565-574 doi: 10.4183/aeb.2012.565

Abstract

Obesity involves both genetic and environmentl influences, but the mechanisms of the genetic effects are not well understood.\r\nObjective. The aims of the study were to investigate the frequency of perilipin gene polymorphism in order to identify the relationship between insulin resistance and gene polymorphism in obese women.\r\nSubjects and methods. Study population included 31 obese women and 10 women with normal weight as a control group. All of the entire coding exons of PLIN gene were amplified by polymerase chain reaction (PCR). Insulin resistance (IR) was estimated using the homeostasis model assessment (HOMA-IR).\r\nResults. In the obese group, 29 (93.6%) patients were homozygous and 1 patients (3.2%) was heterozygous for the c.580C>.G (p.Pro194A1a)(rs. 6496589) mutation and 1 patient (3.2%) was Pro194A1a. Homozygous. Val156Leu. Heterozygous mutation at exon 5 at PLIN gene (p=0.072). As for exon 8 at PLIN gene in obese group, 6 patients (19.3%) had heterozygous for the c.1113T>C (Pro371Pro) (rs2304796) mutation, and 12 patients (38.7%) had heterozygous for the c.1113T>C and c.1119C>T (p. Val373Val) (rs2304795) mutation, and 4 patients (12.9%) had homozygous for the c.113T>C and c.1119C>T mutatons (p=0.009). In obese patients with no nucleotide substitution at exon 8, mean levels of systolic and diastolic blood pressures were higher than those of obese subjects with gene polymorphism. However, there were no statistically significant differences for HOMA-IR levels between obese women with and without perilipin gene polymorphism.\r\nConclusions: Perilipin gene polymorphisms such as heterozygous and homozygous for the c.1113T>C and c. 1119C>T (rs2304795) at exon 8 were associated with obesity risk. However, no relationship was found between insulin resistance and polymorphisms of perilipin gene in obese women.

Endocrine Care

Paun DL, Petris R, Terzea D, Paun S, Ganescu R, Carsote M, Dumitrache C, Poiana C

Immunohistochemistry with Inhibin Alpha, Melan A and MNF 116 in Adrenal Tumors

Acta Endo (Buc) 2013 9(4): 565-573 doi: 10.4183/aeb.2013.565

Abstract

Aim. The goal was to study immunostaining with Inhibin alpha, Melan- A and MNF 116 in tumors located in the adrenals (benign adrenocortical tumors and metastatic lesions in the adrenal gland) because sometimes pathology cannot distinguish between the two. Patients and Methods. We included 35 patients with benign adrenal tumors and 15 patients with adrenal metastases from nonadrenal tumors submitted to laparoscopic (n=40) or classical (n=10) surgery. In our study we have explored immunostaining with inhibin α-subunit, melan-A, MNF 116 in adrenocortical tumors and metastatic lesions in the adrenal gland in order to make the distinction between primary adrenal cortical lesions and metastatic lesions. Results. All nonsecreting adrenocortical adenomas were stained with inhibin α-subunit and melan-A, but did not stain with MNF 116. All adrenal metastases stained with MNF 116 but were negative for inhibin α-subunit and melan-A with the exception of the 2 melanomas, which stained for melan-A. Conclusion. Inhibin α-subunit and melan-A were sensitive for benign adrenocortical tumors, while MNF 116 was sensitive for metastases from extraadrenal tumors.

Case Report

Chentli F, Yahiaoui S, Azzoug S

Bardet Biedl Syndrome with Typical Retinitis Pigmentosa and Hypergonadotrophic Hypogonadism

Acta Endo (Buc) 2011 7(4): 565-574 doi: 10.4183/aeb.2011.565

Abstract

Bardet Biedl syndrome (BBS) is a rare autosomal recessive disease, characterized by clinical and genetic heterogeneity. Many genes are involved. BBS seems to be\r\ndifferent from Lawrence Moon BBS, although they share some clinical symptoms. The main clinical signs are obesity, pigmentary retinopathy, kidney malformations, and hypogenitalism. Our aim is to report a case with typical\r\nretinis pigmentosa, hypergonadotrophic hypogonadism and cerebellum cyst. Case report. A man aged 18 was referred for obesity and blindness. His family history was marked by obesity and diabetes mellitus type II. His medical history began very soon, as he was born with polydactyly, then he became obese and had difficulty to learn and to see. His blindness was progressive, and his puberty was delayed.\r\nClinical and biological exams showed: severe android obesity (BMI = 40kg/m?, waist circumference = 130cm), pigmentary\r\nretinopathy, small testes with high FSH = 17 mU/mL (1-8), and normal LH = 6.13 mU/mL (0.6-12)], empty sellae, cerebellum cyst, renal malformations, and signs of chronic infections. He did not have any spasticity or ataxia.\r\nGenetic study was not done. Conclusion. In this case, all features argued for typical BBS, except for testicular\r\ninsufficiency which is classically described as hypogonadotrophic. Infections should be treated vigorously to avoid renal insufficiency.

General Endocrinology

Milkov V, Miteva K, Pironcheva G, Daneva T, Georgiev V

Osteocalcin Response to Calcium Load Test in Patients with Hypercalciuria

Acta Endo (Buc) 2014 10(4): 570-576 doi: 10.4183/aeb.2014.570

Abstract

The present study demonstrates changes in the serum osteocalcin concentration after oral administration of calcium in patients with hypercalciuria, nephrolithiasis and primary hyperparathyroidism and the osteocalcin serum concentration as a differential diagnostic value for hypercalciurias. Eight of the control patients showed normal values of the serum osteocalcin during the control period with no calcium administration and the experimental period of OCTT, as follows: X1 = 3.05 ± 0.6 pmol/L and X2 = 3.65 ± l.1 pmol/L. The ninth patient from the control group showed an acute increase of the osteocalcin values-17.8 ± 3.8 respectively 23.9 ± 4.2 pmol/L during the experimental period of OCTT and he has been excluded from the study. The patients with absorptive hypercalciuria and recurrent calcium nephrolithiasis similar to the controls showed an increase of the serum osteocalcin during the experimental period of OCCT from 2.11 ± 0.30 pmol/l to 3.36; ± 0.7 pmol/L, p>0.1, non-significant. Obviously serum osteocalcin level assessment does not contribute to the differential diagnosis in patients with hypercalciuria, but nevertheless it demonstrates the presence of the hormonal statement, involved in the regulation of Ca metabolism. An acute rise of serum osteocalcin levels was found after the oral calcium tolerance test in patients with renal hypercalciuria and osteoporosis. The administration of calcium activates the osteosynthesis processes and the release of high quantities of osteocalcin. The study of the serum osteocalcin gives more possibilities to estimate the status of the bone system when pathological changes such as hyperparathyroidism, renal hypercalciuria and osteoporosis occur.

Images in Endocrinology

Poiana C, Baculescu N

Unusual Metastasis of Thyroid Carcinoma

Acta Endo (Buc) 2011 7(4): 575-575 doi: 10.4183/aeb.2011.575

Endocrine Care

Aslan A, Sancak S, Aslan M, Cimsit NC, Güllüoglu BM, Ahiskali RA, Akalin NS, Aribal ME

Ultrasonography and Duplex Doppler Ultrasonography Based Indices in Nodular Thyroid Disease

Acta Endo (Buc) 2013 9(4): 575-588 doi: 10.4183/aeb.2013.575

Abstract

Background. Fine needle aspiration biopsy (FNAB) is an important tool in the diagnosis of thyroid nodules. Aim. Our aim was to investigate the malignancy criteria in thyroid nodules by gray-scale ultrasonography (US) and duplex Doppler ultrasonography (DDUS), and their usefulness in reducing the number of unnecessary FNAB's. Study design. This was a prospective observational study. Subjects and methods. 181 benign and 18 malignant thyroid nodules were evaluated by US and DDUS before FNAB or thyroidectomy. US was used to note size, shape, internal structure, nodule echogenicity, marginal properties, peripheral hypoechogenic halo, and microcalcifications. DDUS studies were used to evaluate the maximum and minimum flow velocity (Vmax and Vmin), systolic/diastolic flow velocity ratio (S/D), pulsatility index (PI), resistive index (RI), acceleration time (AT) and acceleration value. Results. Contour irregularity, size and presence of microcalcifications (p<0.001, p=0.02 and p=0.002, respectively) and S/D, Vmin, PI, RI and AT were significantly different (p=0.004, p=0.007, p=0.032, p=0.003 and p=0.003, respectively) were significant for malignant nodules. Benign and malignant nodules with or without suspicious US findings had similar DDUS findings. Vmax, Vmin, PI, RI, and AT were significantly different in the presence of microcalcification (p=0.043, p=0.001, p=0.031, p=0.04, and p=0.019 respectively). AT was significantly different in the case of absence of microcalcification (p=0.019). Comparing the irregular margins, Vmin, PI and RI were significantly different (p=0.014, p=0.003, and p=0.014 respectively). Conclusion. Benign and malignant thyroid nodules can be differentiated using gray-scale US findings and DDUS based indices together to reduce the number of unnecessary FNAB's.