Romanian Academy

The Publishing House of the Romanian Academy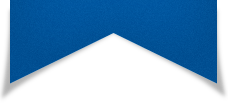 ACTA ENDOCRINOLOGICA (BUC)
The International Journal of Romanian Society of Endocrinology / Registered in 1938
in Web of Science Master Journal List
Acta Endocrinologica(Bucharest) is live in PubMed Central
Journal Impact Factor - click here.

Case Series

Dugeroglu H, Karakas A

Multifaceted Evaluation of 72 Patients with Pituitary Failure

Acta Endo (Buc) 2018 14(4): 539-548 doi: 10.4183/aeb.2018.539

Abstract

Objective. We aimed to reach a diagnosis for patients with pituitary failure (PF) with more detailed multifaceted examination, to obtain new gains in this way and to apply this experience to our future patients. Patients and Method. The study included 72 patients with pituitary failure diagnosis. Patients were divided into two groups of 32 female patients with Sheehan syndrome (SS) and 40 non-Sheehan syndrome patients (20 female and 20 male). Results. The mean age of the 32 patients with Sheehan syndrome was 56.1±11.7 years with mean disease duration 20.3±8.3 years and mean age at disease onset 34.3±7.6 years. For the 40 non-SS pituitary failure patients mean age was 46.5±16.6 years, mean disease duration was 4.7±5.1 years and mean age at disease onset was 41.8±18.2 years. The prolactin response (PRL) on the TRH test was found to be significantly lower in SS patients compared to non-SS patients(p<0.05). Both patient groups had low basal pituitary hormones, with mean PRL level in SS patients 4.9±4.0 ng/mL which was significantly low compared to non-SS patients with 36.8±84.7 ng/mL(p=0.022). Conclusion. Pituitary failure patients may present with a broad range of clinical symptoms and findings. Early diagnosis and timely replacement treatment have vital importance for SS patients.

Notes & Comments

Altun Tuzcu S, Cetin FA, Pekkolay Z, Tuzcu AK

18f-Fluorodeoxyglucose PET/CT Can Be an Alternative Method to Assessment of Insulin Resistance

Acta Endo (Buc) 2019 15(4): 539-543 doi: 10.4183/aeb.2019.539

Abstract

Background. Insulin resistance is routinely measured by homeostasis model assessment of insulin resistance (HOMA-IR).Positron emission tomography of 18F-fluorodeoxyglucose combined with computed tomography (18F-FDG PET/CT) is a valuable assessment tool for patients with cancer or staging tumors. 18F-FDG PET/CT imaging can also be utilised to detect the metabolic activity of glucose in the adipose tissue, liver and muscles. The aim of this study was to determine insulin sensitivity in the liver, muscle visceral adipose and subcutaneous adipose tissue separately via18F-FDG PET/CT. Materials and method. Sixty three adult patients who underwent whole body 18F-FDG PET/CT scanning for clinical purposes (diagnosis or staging of cancer) between July and August of 2016 were included in the study. Patients were divided into two groups according to their BMI (Group 1: BMI<25kg/m2, Group 2: BMI>25kg/ m2). HOMA-IR,fasting glucose,insulin, triglycerides, total cholesterol, HDL levels were measured. We calculated SUV as the tissue activity of the ROI (MBq/g)/(injected dose [MBq]/ body weight [g]) on PET images and measured the maximum SUVs (SUVmax) of visceral adipose tissue (VAT) and subcutaneous adipose tissue (SAT),liver and rectus muscle ROIs (2 cm). SUV corrected by blood glucose level (SUVgluc) was calculated as SUVmax×blood glucose level/100. Student-t test, Chi-square test and Pearson correlation test were used for statistical analysis. Results. Mean glucose,insulin,HOMA-IR levels of the group-2 were statistically higher than of group-1. Muscle SUVmax and liver SUVmax of group-1 were statistically higher than of group-2. Muscle SUVgluc of group-1 was statistically higher than of group-2. HOMA-IR was negatively correlated with both SUVmax(r=-0.340, p=0.01) and muscle SUVmax(r=-0.373, p=0.005) Conclusion. 18F-FDG PET/CT has shown that the muscle tissue maximum FDG uptake was lower in the insulin resistance group. Therefore, 18-FDG PET/CT could be a valuable tool for diagnosing insulin resistance.

Images in Endocrinology

Badiu C, Dobrescu M, Ginghina C

When pericardiotomy becomes compulsory!

Acta Endo (Buc) 2010 6(4): 539-539 doi: 10.4183/aeb.2010.539

General Endocrinology

Omar NN, Abdel Maksoud S M, Ali OS

Association of insulin like growth factor 1 (IGF 1) and its binding protein-1 with nephropathy among type 2 diabetes

Acta Endo (Buc) 2012 8(4): 539-549 doi: 10.4183/aeb.2012.539

Abstract

Background. The involvement of IGF 1 in renal pathophysiology has been studied in many details in type 1 diabetes but the role of IGF 1 in early nephropathy in patients with type 2 diabetes is less well characteristic. Objective. To determine whether serum IGF1 and GFBP-1 levels were different between patients with and without diabetic nephropathy and also to investigate the association between them and insulin resistance. Subjects and methods. Insulin resistance (HOMA-IR), IGF 1 and IGFBP-1 were measured in 20 type 2 diabetic patients with nephropathy, 20 type 2 diabetic patients without nephropathy and 15 control subjects. Results. Serum IGF 1 in diabetic nephropathy (333.3 +/-16.44 ng/mL) was significantly higher than in both diabetic patients without nephropathy (133.16 +/- 3.43 ng/mL) and in control subjects (174.33+/-6.23) (P <0.001). A significant negative correlation was observed between IGF 1 and HOMA, (r = -0.72) in diabetic patients without nephropathy and a positive correlation in diabetic nephropathy patients (r = 0.49). Conclusion. High IGF 1 and insulin levels in diabetic nephropathy patients in addition to the significant positive association between IGF 1 and HOMA suggest that both IGF 1 and insulin resistance may play major role in early renal changes in type 2 diabetes.

Book Review

Ungureanu MC

Endocrine and Metabolic Medical Emergencies: A Clinician's Guide

Acta Endo (Buc) 2015 11(4): 540-540 doi: 10.4183/aeb.2015.540

Notes & Comments

Mircescu G, Stanescu B

Surgical or medical therapy for severe hyperparathyroidism or chronic kidney disease? An appraisal of current practice guidelines

Acta Endo (Buc) 2010 6(4): 541-576 doi: 10.4183/aeb.2010.541

Abstract

Long lasting hypocalcemia, hyperphosphatemia, low calcitriol and high fibroblast growth factor 23 could result in progressive parathyroid gland hyperplasia with high, uncontrolled, parathormone production, e.g. severe secondary hyperparathyroidism (sHPT), in 10% of dialysis patients. Parathyroidectomy (PTX) could be a solution, but has inherent (low) surgical risks and although dramatically decreases parathormone levels, could induce hypoparathyroidism (50-66%) and low turnover bone disease. Moreover, the rate of recurrences is 15-20% at 10 years. Total and subtotal PTX with autografting are equally safe and effective with similar recurrences rates. Calcimimetics are efficient drugs, but with limited effectiveness in sHPT, as only 25% of patients responded to cinacalcet. In the USA, they are more cost-effective than PTX only in patients with >2 years expected dialysis duration. As there are not randomized studies to compare surgical to medical therapy, the strength of evidence allows only for suggestions in guidelines. In countries like Romania, where dialysis vintage is high because of the low transplantation rate and calcimimetics are costly, PTX seems a better solution when parathyroid glands are large (diameter >1cm or\r\ntotal mass >500mg), parathormone levels >800pg/mL, in patients who are not candidates for renal transplantation or are anticipated to stay >2 years on dialysis.

Images in Endocrinology

Dobrescu M, Verzea S, Badiu C

Infarct-like features induced by pheochromocytoma

Acta Endo (Buc) 2009 5(4): 543-543 doi: 10.4183/aeb.2009.543

General Endocrinology

Baser H, Tuzun D, Balkan F, Dirikoc A, Saglam F, Ersoy R, Cakir B

Myeloperoxidase and Proteinase-3 Antineutrophill Cytoplasmic Antibody Titers in Graves Disease Patients Treated with Propylthiouracil

Acta Endo (Buc) 2013 9(4): 543-550 doi: 10.4183/aeb.2013.543

Abstract

Background. Antineutrophil cytoplasmic antibodies (ANCA) positivity is usually determined in vasculitis of medium and large arteries. In literature, data related to the prevalence of ANCA positivity and the development of antibodies after antithyroid therapy in Graves' disease are quite rare. Aim. To investigate the titers of myeloperoxidase (MPO)-ANCA and proteinase 3 (PR3)-ANCA in Graves' patients treated with propylthiouracil (PTU) and to determine the factors that may contribute to ANCA positivity. Subjects and Methods. Fifty-two Graves' patients treated with propylthiouracil (PTU) were included into the study. The control group consisted of 37 healthy subjects. MPO-ANCA and PR3-ANCA titers were measured in both groups. Results. Mean titer of PR3-ANCA in Graves' group was significantly higher than in controls (p=0.025), but no significant difference was found in the titer of MPOANCA between two groups (p=0.060). A positive correlation was observed between PR3-ANCA titer, and anti-thyroid peroxidase antibody and anti-thyroglobulin antibody levels in Graves' patients (p=0.001, r=0.447 and p=0.030, r=0.310, respectively). PR3-ANCA titer in anti-thyroglobulin antibody positive patients was higher than those with negative antibody (p=0.018). A positive correlation was detected between the duration of treatment and PR3-ANCA titer (p=0.024, r=0.314). Both MPO-ANCA and PR3-ANCA were positive in two Graves' patients, while only MPO-ANCA was positive in two patients. No signs of vasculitis in ANCA positive patients were observed. Conclusion. Propylthiouracil (PTU) may cause ANCA positivity, but no vasculitis may develop in most of the cases. A correlation was determined between PR3- ANCA titer, and thyroid autoantibodies and the duration of treatment.

Case Series

Sus I, Hadadi L, Somkereki C, Dobreanu D

Platelet Indices in Patients with Type 2 Diabetes Mellitus Undergoing Percutaneous Coronary Intervention

Acta Endo (Buc) 2021 17(4): 543-547 doi: 10.4183/aeb.2021.543

Abstract

Context. Platelet indices change in relation to cardiovascular risk factors, including type 2 diabetes mellitus (T2DM). An increase of platelet indices over time in patients undergoing percutaneous coronary intervention (PCI) could be a predictor of mortality. The objective of this study was to assess differences in platelet indices in patients with and without T2DM undergoing PCI, prior and more than one month after the procedure. Subjects and Methods. In this retrospective observational study, patients undergoing PCI were included. Data were extracted from PCI Registry of the Emergency Institute for Cardiovascular Diseases and Transplantation of Tirgu Mures, Romania. Results. Of the 718 patients included in the study, 222 (30.9%) had T2DM; 61% of patient underwent PCI for SCAD, the rest for NSTE-ACS or STEMI. Prior to PCI, MPV, PDW and P-LCR were not higher in T2DM patients irrespective of the indication for PCI. At a follow-up time of 69 (46-98) days, platelet indices were not different between TD2M+ and T2DM-, except from MPV (11.0 vs. 10.6, p=0.02) which were higher in TD2M patients with SCAD. Intraindividual variability of platelet indices was not different in diabetics, but MPV, PDW and platelet count decreased over time (3.5% and 8.4% respectively) in diabetics with STEMI (p=0.02). Conclusions. Platelet indices were not higher in patients with T2DM undergoing PCI, but we observed an important variation in platelet indices in diabetics after STEMI related PCI.

Actualities in medicine

Danila R, Livadariu R, Branisteanu D

Calcitonin Revisited in 2020

Acta Endo (Buc) 2019 15(4): 544-548 doi: 10.4183/aeb.2019.544

Abstract

Calcitonin (CT) is a polypeptidic hormone specifically secreted by the thyroid parafollicular cells (C cells) and tangentially involved in human phosphocalcic and bone metabolism. CT from other species (e.g. salmon) is more potent than human CT and has limited therapeutic applications. The neoplastic proliferation of C cells leads to medullary thyroid carcinoma (MTC) generally characterized by an increase of CT secretion. Serum CT is therefore the ideal marker for MTC and can confirm its presence at an early stage, as well as the follow up of its remission or progression/relapse/survival after surgery. There are, however, controversies such as the necessity of CT screening in patients with thyroid nodules, or particular situations causing false positive or false negative results. Our minireview also deals with an up-to-date of surgical procedures for MTC, as well as with non-surgical therapy.