Romanian Academy

The Publishing House of the Romanian Academy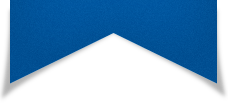 ACTA ENDOCRINOLOGICA (BUC)
The International Journal of Romanian Society of Endocrinology / Registered in 1938
in Web of Science Master Journal List
Acta Endocrinologica(Bucharest) is live in PubMed Central
Journal Impact Factor - click here.

Book Review

Badiu C

Textbook of Nephro-Endocrinology: 2nd Edition

Acta Endo (Buc) 2017 13(4): 523-523 doi: 10.4183/aeb.2017.523

Endocrine Care

Erol V, Makay O, Nart D, Ertan Y, Icoz G, Veral A, Akyildiz M, Yilmaz M, Yetkin E

Review of Thyroid Cytology and Histology Slides in a Tertiary Centre Leads to a Change in Planned Surgical Treatment for Patients with Thyroid Nodules

Acta Endo (Buc) 2011 7(4): 523-528 doi: 10.4183/aeb.2011.523

Abstract

Aim. Histology and cytology consultations of thyroid fine needle aspiration biopsy (FNAB) of thyroidectomy specimens can change management of the patient. We aimed to determine compliance rates of pathology results between urban centers and a tertiary institution and its impact on patient management.\r\nMethods. This retrospective study includes 101 patients, who were referred to our center, between January 2008 and December 2008. After admission, all FNAB or thyroidectomy specimens of patients managed elsewhere were consulted by the pathology department. Comparison of FNAB and histology reports of our institution and the medical centers elsewhere had been carried out.\r\nResults. A total of 76% concordance rate was found between the FNAB results of other centers and consultation results. The highest concordance was observed in the malignant cytology group (77%). The cytological or histological outcomes of 24 (23.7%) patients were interpreted differently. After second opinion, patient management\r\nchanged in 21 of the 101 patients.\r\nConclusion. Since FNAB results can change the type of surgical treatment and the management plan, the results especially reported as suspicious may need a second\r\nopinion. We suggest that cytology or histology results of thyroid patients referred to tertiary centers for further evaluation and treatment should always be reviewed.

Perspectives

Trifanescu RA

Primary Hyperaldosteronism - The most frequent cause of endocrine secondary hypertension

Acta Endo (Buc) 2012 8(4): 523-527 doi: 10.4183/aeb.2012.523

Case Report

Streb G, Bleich D

Calcimimetic Treatment of Remnant Hyperparathyroidism After Near-Total Parathyroidectomy

Acta Endo (Buc) 2015 11(4): 524-528 doi: 10.4183/aeb.2015.524

Abstract

Context. We propose that the underlying etiology of renal calcium leak is complex and involves defects in renal handling and parathyroid sensing of ambient calcium concentration in the tubular fluid and blood. Therefore, treatment of such a patient requires both decreasing the parathyroid mass and inhibiting calcium sensing receptors that are present in the parathyroid and kidney. However, a combined treatment strategy of three-gland parathyroidectomy and calcimimetic therapy has not been formally studied to date. Objective. To present a patient with renal calcium leak causing secondary hyperparathyroidism presenting as primary hyperparathyroidism. There are a two year followup period. Results. A patient with mild hypercalcemia, hypercalciuria, musculoskeletal pain, and recurrent kidney stones underwent a three gland parathyroidectomy and had persistent hypercalciuria post-operatively. She was subsequently treated with thiazide diuretic that caused dramatic decrease in hypercalciuria, but overt hypercalcemia. She was then treated with Cinacalcet with normalization of intact PTH, serum calcium and serum phosphate. Conclusion. Patients with hypercalciuria and mild hypercalcemia may have secondary hyperparathyroidism. Renal calcium leak drives hyperparathyroidism and is unresponsive to parathyroidectomy or thiazide diuretic alone. In our patient, three gland parathyroidectomy plus calcium –sensing mimetic agent, Cinacalcet, normalized serum calcium, PTH, and phosphorus. Defects in calcium sensing in the parathyroid gland and kidney might be responsible for this form of secondary hyperparathyroidism.

Images in Endocrinology

Lainez Ramos-Bossini AJ, Ruiz-Carazo E, Ferrer-Soriano JF, Malo-Prian R

Right Adrenal Tumor in a Patient with Gynecomastia. A Troublesome Association

Acta Endo (Buc) 2020 16(4): 524-525 doi: 10.4183/aeb.2020.524

Actualities in medicine

Galoiu S

New Diagnostic Tests in Early Pregnancy and New Treatment Targets in Children with Type 1 Diabetes and Pregnant Wome

Acta Endo (Buc) 2014 10(3): 525-526 doi: 10.4183/aeb.2014.525

Clinical review/Extensive clinical experience

Gharib H

Does Iodine Cause Thyroid Cancer?

Acta Endo (Buc) 2018 14(4): 525-526 doi: 10.4183/aeb.2018.525

General Endocrinology

Goodarzi E, Ahmadzadeh A, Zhaleh H, Zeynali B

Effect of Lithium Chloride on the Corpus Luteum Formation and its Angiogenesis in Rat

Acta Endo (Buc) 2013 9(4): 525-532 doi: 10.4183/aeb.2013.525

Abstract

Background. Glycogen synthase kinase.3β (GSK.3β) has an important role in several signaling pathway including Wnt signaling pathway. Recent evidence has shown that this pathway is involved in follicle development, ovulation and Corpus luteum formation. Aim. In this study we have investigated the effect of LiCl (as a GSK.3β inhibitor) on the ovulation and corpus luteum formation in rat. Materials and methods. Immature 23-day female rats were injected with PMSG (15 IU) to induce follicular development, followed 48h later by HCG (15IU) to induce ovulation. To inhibit GSK3β activity 250 mg/kg LiCl were administerted at the time of LiCl injection. The ovaries were removed at 1,4,8,12,24 h after LiCl treatment and prepared for histological studies. Results. Our results show that the number of preovulatory follicle in LiCl treatment rats was not increased compared with control group. The number of corpus luteum blood vessels were decreased in comparison with control group (p<0.05). Conclusions. These findings show that although LiCl does not inhibit ovulation, it disrupts blood vessel formation in the corpus luteum.

Case Report

Procopiuc C, Dumitrescu C, Chirita C, Carsote M, Caragheorgheopol A, Goldstein A, Poiana C

Complete sex reversal: sry positive 46,XX male by Y to X translocation

Acta Endo (Buc) 2009 5(4): 525-531 doi: 10.4183/aeb.2009.525

Abstract

Individuals with male phenotypes and 46 XX karyotype appear in about 1 of 20,000 births\r\nwith clinical features varying from normal male appearance to sexual ambiguity and\r\nhermaphroditism. More than 80% of these patients present a spontaneous translocation of the\r\nSRY gene from the Y to the X chromosome in the paternal germinal cells.\r\nWe present a case of a 2 years old boy diagnosed with minor hypospadias, bifid scrotum,\r\nnormal penis and palpable gonads in the scrotum. The karyotype is 46 XX and FISH analysis\r\nreveals SRY translocation on one of the X chromosomes. Ultrasound exam does not reveal any\r\nmullerian structures and a hCG test proves the testes to be functional. A short course of\r\ntreatment with hCG is recommended in order to induce the proper development of the scotal\r\nsac. The patient will need monitoring, in order to identify the development of hypergonadic\r\nhypogonadism, which characterizes such patients in later life. This case underlines the\r\nimportance of comprehensively investigating any patient with even minor genitalia anomalies.

Notes & Comments

Enciu O, Toma EA, Badiu C, Miron A

A Close Encounter – Left Pneumonia and Pancreatic Tail Fistula after Laparoscopic Left Adrenalectomy

Acta Endo (Buc) 2020 16(4): 526-529 doi: 10.4183/aeb.2020.526

Abstract

Laparoscopic adrenalectomy is currently considered the gold standard for adrenal tumors up to 6 cm, and although with far less morbidity than the open alternative, when it comes to its complications we should not look away. The case concerns a 51-year old obese male that underwent left laparoscopic adrenalectomy for incidentaloma and developed pancreatic tail fistula. Without an evident pancreatic lesion during surgery and an uneventful early postoperative course the patient was discharged only to return 4 days later with respiratory symptoms and mild abdominal discomfort in the left upper quadrant. The CT scan diagnosed a left subphrenic fluid collection and left basal pneumonia, thus the patient underwent laparoscopic reintervention for drainage of the pancreatic fluid collection and received conventional antibiotherapy for pneumonia. The patient was discharged in good condition with the drainage tube in situ. The drainage tube was extracted 14 days later.