Romanian Academy

The Publishing House of the Romanian Academy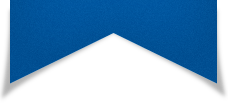 ACTA ENDOCRINOLOGICA (BUC)
The International Journal of Romanian Society of Endocrinology / Registered in 1938
in Web of Science Master Journal List
Acta Endocrinologica(Bucharest) is live in PubMed Central
Journal Impact Factor - click here.

Book Review

Badiu CV

Goodman & Gilman's The Pharmacological Basis of Therapeutics

Acta Endo (Buc) 2011 7(4): 585-585 doi: 10.4183/aeb.2011.585

Endocrine Care

Mesci B, Oguz A, Coksert Kilic D, Celik S, Sahin G, Tekin M, Sariisik A, Koroglu G, Takir M, Sagun G, Tamer G

Triple oral antidiabetic or metformin-basal insulin combination: testing two diffrent approches of consensus algorithm in adjusting antidiabetic therapy. An open-label, randomized study

Acta Endo (Buc) 2012 8(4): 587-594 doi: 10.4183/aeb.2012.587

Abstract

Objective. The aim of this study was to compare the clinical effects of a triple oral antidiabetic combination versus basal insulin and metformin combination treatment in patients with poorly controlled type 2 diabetes.\r\nMethods. Eighty patients with type 2 diabetes, who were treated by metformin and sulphonylurea combination, and had\r\nHbA1c values between 7.5 and 10 % (58 and 86 mmol/L), were randomized into two groups. The first group was given triple oral antidiabetic therapy (pioglitazone, metformin, and sulphonylurea) and the second group was given metformin and a bedtime basal insulin (insulin detemir) combination for 12 weeks. Metabolic parameters were evaluated.\r\nResults. The mean fasting plasma glucose and HbA1c levels decreased in both groups. The decrease in HbA1c was slightly\r\nhigher in triple oral antidiabetic group (p=0.046). The patients in triple oral combination group gained 0.2 kg (p=0.881) and those in the metformin-insulin detemir combination group lost 1.7 kg (p=0.001) in 12 weeks (p=0.29 between groups). The frequency of hypoglycemia was higher in\r\ntriple oral antidiabetic group (11 vs. 2 episodes, respectively).\r\nConclusion. Both sulphonyureametformin-pioglitazone and insulin detemir-metformin therapies provided significant improvements in glycemic control. However, sulphonylurea,\r\npioglitazone and metformin combination led to more frequent hypoglycemic events, and weight management seemed in favor of insulin detemir-metformin combination.

General Endocrinology

Ahangarpour A, Oroojan AA, Aliakbari FR

Effects of C-peptide and Nicotinamide on Serum LH, FSH, Testosterone Levels and Sperm Count in Nicotinamide/ Streptozotocin-Induced-Diabetes in Mice

Acta Endo (Buc) 2014 10(4): 588-594 doi: 10.4183/aeb.2014.588

Abstract

Introduction. One of the diabetes complications in men is infertility. C-peptide and Nicotinamide have antidiabetic and antioxidant activity. So, the aim of this study was to investigate the effects of these drugs on male infertility caused by diabetes. Methods. In this experimental study 40 adult male NMRI mice (20- 25g) were obtained and randomly divided into 5groups: controls, diabetes model, diabetes+C-peptide, diabetes+Nicotinamide, diabetes+C-peptide+Nicotinamide. Diabetes induced was confirmed 3 days after administration of a single dose of streptozotocin (STZ) (65mg/kg) 15 min after an intraperitoneal injection of Nicotinamide (120mg/kg). Then C-peptide (25nmol/kg) and Nicotinamide (100mg/kg) were injected for 28 days. 24h after the last drugs injection serum samples, testes and cauda epididymis of animals were removed for hormonal, testis morphology and sperm count assessment. Results. Diabetes induced could decrease serum testosterone level and sperm count significantly (p<0.001, p<0.05 respectively). Serum LH, testosterone levels and sperm count increased in Diabetes+Cpeptide+ Nicotinamide versus diabetes group (p<0.05, p<0.001, p<0.01 respectively). Also administration of Nicotinamide alone showed an increase in serum testosterone (p<0.001). Conclusion. The results of this study demonstrated that combined administration of Nicotinamide and C-peptide improved diabetes induced male reproductive disorders by enhanced serum LH, testosterone levels and sperm count in diabetic mice.

Endocrine Care

Abdusalam K, Bhalla AK, Dayal D

Early Onset and Slow Progresion of Sexual Maturation in North Indian Boys with Exogenous Obesity

Acta Endo (Buc) 2013 9(4): 589-596 doi: 10.4183/aeb.2013.589

Abstract

Background. While exogenous obesity is consistently associated with early sexual maturation in girls, the reports in boys show conflicting results with some showing a positive association and others a negative or no association at all. Aim. To assess the pattern of sexual maturation in boys with exogenous obesity. Design: Mixed longitudinal study. Subjects and methods. In the present study, 102 boys between 8 yrs (+3 months) and 16 yrs (+3 months) of age with exogenous obesity who belonged to mixed socioeconomic strata were assessed at 6 monthly intervals for development of genitalia, pubic, facial and axillary hair as per the criteria laid down by Tanner 1962 in addition to their general anthropometric assessments. The data obtained was compared with previously published normative auxological and sexual maturity related data. Results. The attainment of G2 and G3 stage of genitalia development was earlier as compared with their Indian and western peers while G3 and G4 stages were found to be relatively delayed. None of the obese boys could attain G5 stage by the age of 16yrs. The appearance of facial (11.68±1.73yr), pubic (11.7±1.79yr) and axillary hair (12.41±1.69yr) occurred earlier than their Indian and western counterparts. Conclusion. The onset of sexual maturation amongst obese boys in this study as compared to their normal counterparts was earlier even though the progression of maturation was found to be relatively delayed.

Endocrine Care

Mihalache L, Graur LI, Popescu DS, Boiculese L, Badiu C, Graur M

The prevalence of the metabolic syndrome and its components in a rural community

Acta Endo (Buc) 2012 8(4): 595-606 doi: 10.4183/aeb.2012.595

Abstract

Background. The literature contains several definitions of the metabolic syndrome, different from one another through the components included and the reference ranges considered normal. The aim of this study is to evaluate the prevalence of the metabolic syndrome and its components in a rural community from the North-East region of Romania. Methods. The study included 3248 persons from the rural environment. The data recorded regarded gender, age, anthropometric parameters (weight, waist circumference, body mass index), arterial blood pressure, and laboratory findings. The defining criteria for the metabolic syndrome used were IDF 2005 in comparison with the criteria NCEP-ATP III. Results. Over half of the studied population presents excess body weight, the prevalence of obesity (Body Mass Index - BMI≥30kg/m2) being 17.5% with a proportional relationship between age and BMI value (p<0.001), as well as between age and waist circumference value (p<0.001). The prevalence of the metabolic syndrome according to IDF criteria is 16.3% and 14.2% according to NCEP-ATP III criteria. Irrespective of the BMI value, there is an individual increase in the number of cardiovascular risk factors parallel to the increase of the WC. Conclusions. The metabolic syndrome is frequently encountered in the clinical practice and the use of the IDF definition criteria allows a wider identification of the patients with high cardiometabolic risk. This is the group of people that need to be targeted by the diagnostic and treatment of important cardiometabolic pathology.

Endocrine Care

Bumbacea RS, Popa LG, Orzan OA, Voiculescu VM, Giurcaneanu C

Clinical and Therapeutic Implications of the Association between Chronic Urticaria and Autoimmune Thyroiditis

Acta Endo (Buc) 2014 10(4): 595-604 doi: 10.4183/aeb.2014.595

Abstract

Context. Chronic idiopathic urticaria (CIU) is often associated with autoimmune thyroiditis (AT). Objective. The aim of this study was to analyze the clinical particularities of patients with CIU associated with AT and to evaluate the efficacy of dapsone in such patients. Design. We performed an observational study of patients hospitalized in our clinic between January 2010 - December 2013 for moderate/severe chronic urticaria (CU). Subjects and Methods. Data regarding medical history, clinical, paraclinical findings, coexistence of AT and response to treatment were compared between patients with CU and AT and those without AT. Patients continued oral H1 antihistamines. Severe flares required systemic corticotherapy. 11 patients with refractory CIU associated with AT received dapsone treatment. Levothyroxine was administered in patients with hypothyroidism. Results. Among the 210 patients admitted for CU, 39 (92% female) were diagnosed with CIU associated with AT. Patients with CIU associated with AT had a slightly longer disease duration, a higher prevalence of angioedema (25.6% vs. 16.7%) and a more frequent need of systemic corticotherapy for urticaria exacerbations (46.2% vs. 30.4%). All 39 patients achieved significant clinical improvement after a mean period of 4 weeks based on urticaria activity score (UAS) 7 (p<0.0001). Conclusions. Assays for thyroid autoantibodies and thyroid function should be part of the workup in patients with CU, enabling the diagnosis of autoimmune urticaria. Without correction of the underlying autoimmune mechanisms, CU may persist regardless of conventional treatment. Dapsone represents a therapeutic option in autoimmune CU.

Editorial

Ionescu-Tîrgoviste C

To Limit the Black and White View on Diabetes

Acta Endo (Buc) 2013 9(4): 597-604 doi: 10.4183/aeb.2013.597

Abstract

More than one century passed from the first proposed classification of diabetes in two phenotypes which survived in all the official classifications of WHO, despite the repeated suggestion that, in the light of the new biochemical, immunological and genetic data, the old black and white view on diabetes must be challenged. The time for a reclassification is now!

Clinical review/Extensive clinical experience

Craciun CT

Porosomes: Current Concepts of the Mechanism of Exocytosis

Acta Endo (Buc) 2013 9(4): 605-612 doi: 10.4183/aeb.2013.605

Abstract

Secretion is a basic process in all cells and is involved in important functions such as the release of hormones from endocrine and neuroendocrine cells, in neurotransmission, the release of digestive enzymes and acid secretion, etc, having an important role in the physiology of many metabolic processes of tissues and organs. Contrary to an accepted belief of more than 60 years that the final step in the process of secretion is the total incorporation of secretory granule membrane into the cell plasma membrane for the delivery of secretory product to the outside of the cell, studies made in the last 25 years demonstrated a completely different molecular mechanism of secretion, this being a highly regulated process. Discovery of a new cellular structure, the "porosome", in principal with the aid of atomic force microscopy (AFM) and transmission electron microscopy (TEM), and the discovery of SNARE (Soluble NSF Attachment Protein REceptor) and SNAREs-induced membrane fusion, and the regulated expulsion of secretory product via secretory vesicle swelling with Aquaporin 1 (AQ1) and Ca2+ implicated, has finally provided us with an understanding of cell secretion at the molecular level. The current study was undertaken to present this new concept regarding the cellular process of secretion, using original illustration of our researches.

Endocrine Care

Stancu C, Cîmpean AM, Gheorghiu ML, Galoiu S, Dumitrascu A, Hortopan D, Anghel RM, Ciubotaru V, Badiu C, Raica M, Coculescu M

The Efficacy of Early Postoperative Radiotherapy for Non-Functioning Pituitary Macro Adenomas, with Tumour Cells Expressing or not Expressing Pituitary Hormones

Acta Endo (Buc) 2014 10(4): 605-620 doi: 10.4183/aeb.2014.605

Abstract

for non-functioning pituitary macroadenomas (NFMAs) is still under debate. Aim. To appreciate the best timing for postoperative high voltage radiotherapy (hRT) in different type of NFMAs (classified using immunohistochemistry (IHC)). Subjects and Methods. Of 97 patients with a remnant (>1 cm) and IHC for anterior pituitary hormones, 41 patients (groups A & B) were submitted to hRT and followed up at least 5 years. RT was performed in 20/41 patients (Group A) within the first year after surgery, 21/41 patients (Group B) afterwards while in control group C, 56 patients were followed up without hRT. The progression of postoperative remnant was defined as a change of minimum of 25% of any diameter (transversal or vertical) by serial imaging studies. Results. The IHC of NFMAs revealed the following: 38 (39%) null cell, 29 (30%) gonadotropinomas, 12 (12%) silent plurihormonal, 11 (11%) silent corticotroph and 7 (7%) silent GH/PRL adenomas. Immunoreactive adenomas have relapse rate higher than null cell adenomas (ACTH> GH/ PRL> FSH/ LH> null cell) with a significant rate for silent ACTH 6/8 (75%). The null cell adenoma relapse rate was 6/23 (26%), p<0.009 in group without hRT. The relapse rate was significantly lower in group AB with hRT than in group without RT (p=0.025), at five years. Immediate hRT (applied within in first years) improved the control of the tumour growth in 90% (18/20) cases. In the group A, 10 % (2/20) patients relapsed than 24% (5/21) patients in group B and 39% (22/56) patients, Group C. Conclusion. An optimal time for radiotherapy is within the first year after the partial surgical removal of NFMAs, particularly if a large amount of residual tumour remains. Patients with silent corticotroph adenoma require special attention.

Endocrine Care

Atile NS, Ekiz Bilir B, Bilir B, Guldiken S

Mean platelet volume levels in patients with overt hypothyroidism before and after levothyroxine treatment

Acta Endo (Buc) 2012 8(4): 607-613 doi: 10.4183/aeb.2012.607

Abstract

Objective. Hypothyroidism accelerates atherosclerosis and thyroid hormone replacement inhibits this progression. Platelet activation and aggregation play major role in the pathophysiology of atherothrombosis. Mean platelet volume (MPV), a determinant of platelet function, is a newly emerging risk factor for atherosclerosis. The present study was designed to evaluate levels of MPV before and after the levothyroxine (LT4) treatment in patients with overt hypothyroidism. Design. The study included 30 Hashimoto's thyroiditis patients with overt hypothyroidism and 20 healthy control subjects. Hypothyroid patients were given LT4 replacement therapy. Fasting glucose, lipid levels and blood counts were assessed before and after the maintenance of euthyroidism. Results. Fasting glucose, platelet count and all lipid parameters were similar between the two groups. The mean MPV level of hypothyroid patients was higher than of the control group (p<0.01). A significant decrease in the mean MPV level was detected after the maintenance of euthyroidism with LT4 treatment (p<0.05). Conclusion. This study suggests that patients with overt hypothyroidism tend to have increased platelet activation. This activation may cause increased risk of atherothrombotic complications that may be reversed by treatment of hypothyroidism.