Romanian Academy

The Publishing House of the Romanian Academy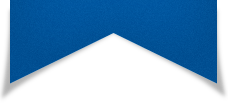 ACTA ENDOCRINOLOGICA (BUC)
The International Journal of Romanian Society of Endocrinology / Registered in 1938
in ISI Thomson Master Journal List

Case Report

Aydin Y, Direktor N, Berker D, Onder E, Gungor A, Celbek G

Gliclazid induced thrombocytopenia

Acta Endo (Buc) 2009 5(4): 533-536 doi: 10.4183/aeb.2009.533

Abstract

Background. Drug induced thrombocytopenia is mostly related with nonsteroidal\r\nanti-inflammatory drugs (NSAID), anticonvulsants, sulfonamides, diuretics, cinchona\r\nalkaloid derivatives, penicillamine and gold salts. Oral sulfonylureas such as glibenclamide,\r\nchlorpropamide and glimepiride are known to induce thrombocytopenia.\r\nCase report. We report a 42 year old female admitted to emergency department with\r\na complaint of hematochesia. She has been using oral gliclazide for three years. Laboratory\r\nresults revealed bicytopenia: haemoglobin=8.9 g/dL (N=12.3-15.3), white blood count\r\n(WBC)=12100/μL (N=4400-11300), platelet count=4000/μL (N=150000-450000). All\r\nexaminations to etiology of thrombocytopenia were negative including autoimmune,\r\ninfectious (viral-bacterial) and haematological diseases. Colonoscopic examination showed\r\n50% construction of the lumen in the first 15 cm segment of the colon by an ulcerovegetant\r\nmass. Pathological examination was reported as adenocarcinoma. Thrombocyte levels\r\nincreased on the 4th day after stopping gliclazid treatment.\r\nConclusions. It is the first case of gliclazid induced thrombocytopenia in literature. So\r\nwe recommended that platelet count should be regularly checked in all patients receiving\r\nsulfonylurea drugs including gliclazid.

Case Report

Laway BA, Shah T, Bahir M, Dada A, Zargar AH

Acute onset psychosis following steroid replacement in Sheehan's syndrome

Acta Endo (Buc) 2010 6(4): 533-538 doi: 10.4183/aeb.2010.533

Abstract

Psychosis following steroid replacement in Sheehan's syndrome is rarely encountered. We present the clinical course of two patients who developed severe psychosis after starting them on low dose prednisolone. Psychosis subsided after either stopping or decreasing the dose together with use of antipsychotic medications. Glucocorticoids restarted a week later in low doses were well tolerated. Both the patients were reviewed after three months and were psychosis free.

Case Report

Dema A, Taban S, Borda A, Lazureanu C, Muresan A, Cornianu M, Lazar E, Herman D, Onet D, Popovici D

Neuroendocrine Dedifferentiation of a Prostate Adenocarcinoma after Hormonal Treatment - A Case Study

Acta Endo (Buc) 2011 7(4): 535-544 doi: 10.4183/aeb.2011.535

Abstract

Background. The concept of NE differentiation in prostate carcinoma has two major aspects: prostate tumors with\r\nprimary NE differentiation and NE differentiation occurred during hormonal therapy for prostate adenocarcinoma, with\r\nthe extreme case of tumor dedifferentiation into a NE hormone resistant carcinoma.\r\nMaterial and method. The patient, 62 years old, with a history of poorly differentiated prostate adenocarcinoma,\r\nhormonally treated with the decrease and then constant maintenance of serum PSA level to 0.01 ng/mL was admitted in the hospital, 8 years after prostate tumor diagnosis, and 3 years after ceasing of hormone therapy, with multiple bone and liver metastases of unknown primary source.\r\nResults. The serum levels of CgA, NSE, CEA, CA19.9, serotonin were elevated. The histopathological examination\r\nof the needle biopsy fragment from a liver metastatic lesion revealed small cell neuroendocrine carcinoma. Despite the\r\nprompt chemotherapy, the disease has progressed, with the occurrence of brain metastases and the patient?s death\r\n6 months after detection of the metastatic disease.\r\nConclusions. The present case confirms the diagnostic difficulties in llymetastatic undifferentiated small cells\r\ntumors, and on the other hand, draws attention to the possibility of NE dedifferentiation as a result of hormone\r\ndeprivation in patients with prostate cancer.

Actualities in medicine

Dobrescu R, Badiu C

An Expanding Class in the Treatment of Thyroid Cancer: Tyrosine Kinase Inhibitors

Acta Endo (Buc) 2015 11(4): 536-539 doi: 10.4183/aeb.2015.536

Abstract

Thyroid cancer, the most frequent endocrine malignancy, is in most patients a treatable disease, with excellent outcome and cure rate. However, a few patients present with rapidly progressive metastatic differentiated thyroid cancer which loses the radioiodine uptake capacity. These rare cases are prone to a rapid evolution and poor prognosis. Medullary thyroid cancer is a neuroendocrine tumor occurring sporadically or as part of endocrine tumor syndromes, genetic tests being part of standard clinical evaluation. Current knowledge of tumor biology in thyroid cancer allowed development of a new class of drugs, thyrosine kinase inhibitors (TKI). Their use in clinical trials allowed the development of more specific drugs, increasingly effective and with less adverse reactions, interfering with multiple thyrosine kinase enzymes. Improvement of the progression free survival, decrease of tumor volume and tumor markers, as well as patients with stable disease on TKI are strong arguments for including patients in clinical trials. Currently, only four TKI are approved by FDA: sorafenib and lenvatinib for DTC; vandetanib and cabozantinib for MTC. In this paper we present this new class of drugs used in the treatment of aggressive thyroid cancer.

Case Report

Gupta R, Sharma A, Ksh A, Khadgawat R, Dinda AK

Phospathuric mesenchymal tumor of the sinonasal tract

Acta Endo (Buc) 2009 5(4): 537-542 doi: 10.4183/aeb.2009.537

Abstract

Background. Phosphaturic mesenchymal tumor (PMT) is a recently described concept\r\nunifying the mesenchymal tumor associated with oncogenic osteomalacia. Most of the cases of\r\nPMT occur in the extremities and appendicular skeleton. PMT occurring in the paranasal\r\nsinuses is extremely rare with only a few cases reported in the available literature.\r\nCase. A 51-year-old man presented with a long history of bone pains. Biochemical\r\nand radiologic investigations, including skeletal survey showed features of osteomalacia.\r\nPositron emission tomography (PET) scan showed a small tumor in the left nasal cavity,\r\nethmoid and sphenoid sinuses. Histopathological examination of the excised tumor showed\r\nfeatures of a phosphaturic mesenchymal tumor- mixed connective tissue variant. Excision\r\nof the tumor was associated with marked improvement in the biochemical parameters and\r\nremarkable clinical relief.\r\nConclusion. Phosphaturic mesenchymal tumor is a rare cause of osteomalacia and is\r\nusually associated with small tumors, which escape detection for long periods. Its occurrence in\r\nthe paranasal sinuses needs to be kept in mind and evaluated to allow for timely detection of the\r\ntumor with subsequent surgical excision and clinico-biochemical relief.

Perspectives

Prada GI

Immunosenescence and Inflamm-Ageing

Acta Endo (Buc) 2014 10(4): 537-544 doi: 10.4183/aeb.2014.537

Abstract

Researches on ageing phenomenon offer significant information regarding the consequences of stressors on immune system that affects longevity in the elderly. Immunosenescence has become the most common immunodeficiency state in humans, occurring in over 30% of community - dwelling elderly, and greater than 90% of elderly who are ill, taking medication, or residing in longterm care facilities. Immunosenescence may reflect tandem changes in neuroendocrine responses. There are several agingrelated changes in cortisol, DHEA and catecholamines, which are considered to set up a "vicious cycle of endocrinosenescence and immuno-senescence". The low-level, chronic increase in innate, inflammatory response observed in older adults ultimately results in tissue damage and disease; the key inflammatory mediators in this process are CRP, nuclear factor (NF)-kB, IL-1-beta, IL-6, TNF-alpha, cyclooxygenase-2 (COX-2), and inducible nitric oxide (NO) synthase. Further, glucocorticoid inhibition of IL-6 production was observed to be lower in older compared to younger men following psychological stress. There are individual differences that protect aged people from stressors and strains, and it will be important to identify biological mechanisms of protection and those at risk who might benefit from early behavioral interventions.

Images in Endocrinology

Badiu C, Dobrescu M, Ginghina C

When pericardiotomy becomes compulsory!

Acta Endo (Buc) 2010 6(4): 539-539 doi: 10.4183/aeb.2010.539

General Endocrinology

Omar NN, Abdel Maksoud S M, Ali OS

Association of insulin like growth factor 1 (IGF 1) and its binding protein-1 with nephropathy among type 2 diabetes

Acta Endo (Buc) 2012 8(4): 539-549 doi: 10.4183/aeb.2012.539

Abstract

The involvement of IGF 1 in renal pathophysiology has been studied in many details in type 1 diabetes but the role of IGF 1 in early nephropathy in patients with type 2 diabetes is less well characteristic.\r\nObjective: To determinate whether serum IGF1 and GFBP-1 levels were different betweenpatients with and without diabetic nephropathy and also to investigate the association between them and insulin resistance.\r\nSubjects and methods: Insulin resistance (HOMA-IR), IGF 1 and IGFBP-1 were measured in 20 type 2 diabetic patients with nephropathy, 20 type 2 diabetic patients without nephropathy and 15 control subjects.\r\nResults.Serum IGF 1 in diabetic nephropathy (333.3 +/-16.44 ng/mL) was significantly higher than in both diabetic patients without nephropathy (133.16 +/- 3.43 ng/mL) and in control subjects (174.33 +/- 6.23) (P<0.001). A significant negative correlation was observed between IGF 1 and HOMA, (r=-0.72) in diabetic patients without nephropathy and positive correlation in diabetic nephropathy patients (r=0.49).\r\nConclusion. High IGF 1 and insulin levels in diabetic nephropathy patients in addition to the significant positive association between IGF1 and HOMA suggest that both IGF 1 and insulin resistance may play major role in early renal changes in type 2 diabetes.

Book Review

Ungureanu MC

Endocrine and Metabolic Medical Emergencies: A Clinician's Guide

Acta Endo (Buc) 2015 11(4): 540-540 doi: 10.4183/aeb.2015.540

Notes & Comments

Mircescu G, Stanescu B

Surgical or medical therapy for severe hyperparathyroidism or chronic kidney disease? An appraisal of current practice guidelines

Acta Endo (Buc) 2010 6(4): 541-576 doi: 10.4183/aeb.2010.541

Abstract

Long lasting hypocalcemia, hyperphosphatemia, low calcitriol and high fibroblast growth factor 23 could result in progressive parathyroid gland hyperplasia with high, uncontrolled, parathormone production, e.g. severe secondary hyperparathyroidism (sHPT), in 10% of dialysis patients. Parathyroidectomy (PTX) could be a solution, but has inherent (low) surgical risks and although dramatically decreases parathormone levels, could induce hypoparathyroidism (50-66%) and low turnover bone disease. Moreover, the rate of recurrences is 15-20% at 10 years. Total and subtotal PTX with autografting are equally safe and effective with similar recurrences rates. Calcimimetics are efficient drugs, but with limited effectiveness in sHPT, as only 25% of patients responded to cinacalcet. In the USA, they are more cost-effective than PTX only in patients with >2 years expected dialysis duration. As there are not randomized studies to compare surgical to medical therapy, the strength of evidence allows only for suggestions in guidelines. In countries like Romania, where dialysis vintage is high because of the low transplantation rate and calcimimetics are costly, PTX seems a better solution when parathyroid glands are large (diameter >1cm or\r\ntotal mass >500mg), parathormone levels >800pg/mL, in patients who are not candidates for renal transplantation or are anticipated to stay >2 years on dialysis.